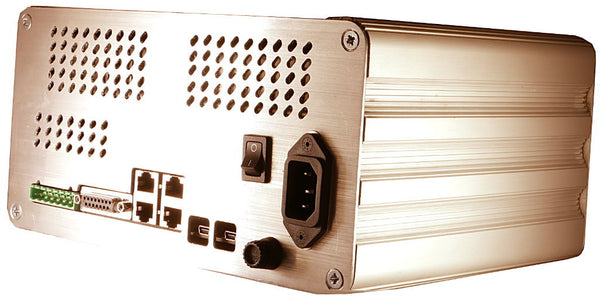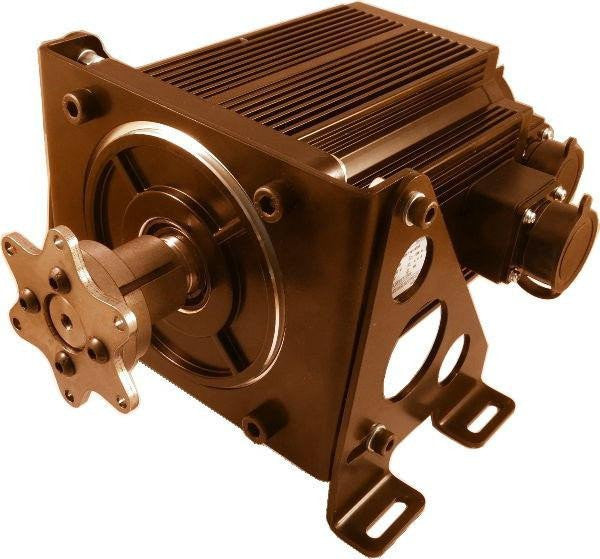 SW20 (20Nm Direct Drive Wheel) - (Discontinued)
$1,108.80

inc. VAT (UK)
$924.00

exc. VAT (EU & International)
---
*********** This product is discontinued and is replaced by the SW20 V3 ***********
Direct Drive Wheel built around the MiGE 130ST-M10010 (small MiGE) with a 10000 ppr encoder.
The motor controller is housed in a quiet fan-cooled aluminium enclosure and consists of a Granite Devices IONI Pro and SimuCUBE driven by 2x MeanWell LRS-150-48 air-cooled power supply units connected via a custom power input stage delivering 300W continuous/500W burst. This is sufficient to drive the 130ST-M10010 to its maximum 20Nm torque output.
Included are
SW series Control Unit
MiGE 130ST-M10010 with 10,000 ppr encoder
3 metre motor power cable
3 metre motor encoder cable
Emergency Stop unit with 3 metre cable
2x 2 metre USB Data Cables
Motor Shaft to Steering Wheel Adapter
An adjustable motor mount
Location specific Power Cable
1-to-1 "Software Configuration Session" (1 hour) to setup up the wheel, walk you through the system and answer any questions you may have
2 year warranty 
You only need to supply a Steering rim of your choice (standard 70mm PCD - Momo, Sparco, OMP etc.) and 4x M8 bolts to secure the motor to your rig.
All units are configured and tested prior to dispatch.
---