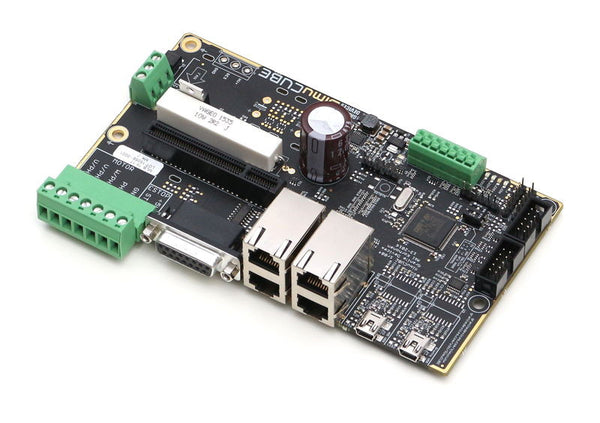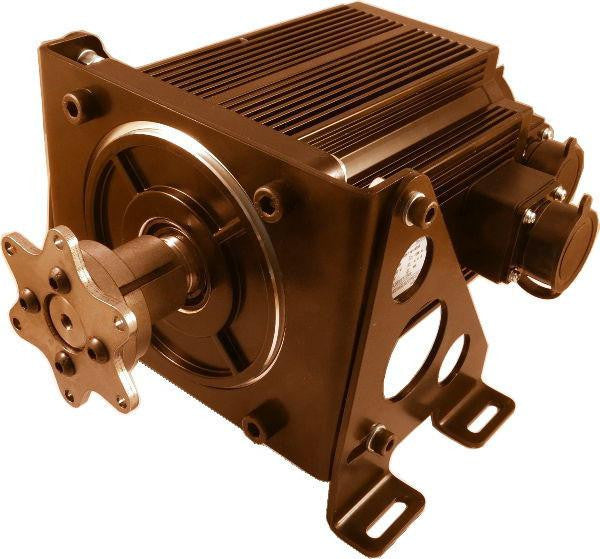 Pre-assembled Direct Drive Wheel Kit (MiGE/SimuCUBE) - 4 Week Dispatch (Discontinued)
Regular price
$1,025.00
Sale price
$1,107.60

inc. VAT (UK)
$923.00

exc. VAT (EU & International)
---
If you're flexible on delivery, save 10% on the price of your Direct Drive Wheel.
This kit is the same as the Pre-assembled Direct Drive Wheel Kit (MiGE/SimuCUBE) but will be dispatched in 28 days.
This allows us to mange the procurement, build and testing phases more efficiently and pass the savings on to you. 
Direct Drive Wheel kit built around on a MiGE servo motor, IONI Pro motor controller and SimuCUBE motherboard - fully assembled in a Cooler Master Elite 110 Mini-ITX case.
The kit contains all hardware required to get up and running with the exception of a 70mm PCD Steering rim (standard Momo, Sparco, OMP type) and 4x M8 nuts and bolts to secure the motor and mount to your sim rig.
Included in the kit are 
The servo motor unit:
A choice of small MiGE (130ST-M10010)  capable of delivering 20Nm of output torque or large MiGE (130ST-M15015) capable of 30Nm of output torque.
Each motor can be specified with either 5K (5,000 pulses per revolution) or 10K (10,000 pulses per revolution) incremental encoders.
An adjustable motor mount 
A motor shaft to steering wheel adapter
The motor controller unit:
A choice of IONI Pro (18A) or IONI Pro HC (25A) mounted on the SimuCUBE board and matched with either a NDR-480-48 (480W air-cooled) PSU or PSP-600-48 (600W fan-cooled) MeanWell PSU and enclosed in a Cooler Master Elite 110 Mini-ITX case.
Cabling:
Independently detachable 3 metre motor power cable
Independently detachable 3 metre motor encoder cable
Independently detachable E-Stop (Emergency Stop) unit
USB Data Cables
Location appropriate AC power cable
The kit ships with the IONI Motor Controller flashed with the latest stable firmware version (currently v1.5.8/1108) and configured for the accompanying motor. 
The kit includes an interactive 1 hour  "Software Configuration Session" to get your wheel up and running.
Ships in 28 days.